What is "Les Grands Sites du Goût"?
"THE GREAT SWISS SITES OF TASTE" is a network of territories that place their gastronomy and their wines as the flagship of their tourist offer. It is a question of promoting a destination through one or more products which tell its history, its culture and its landscape.
This project has two main ambitions:
To create a national network of about twenty "GREAT SITES OF TASTE" proposing a new gourmet geography of our country
To position Switzerland, on a national and international level, as a wine and food destination
Morges and its walnut oil AOP
Morges and its region are part of the Grands Sites du Goût network with the artisanal walnut oil of the Moulin de Sévery. The Moulin de Sévery is today the last mill in Switzerland to carry on its artisanal activity throughout the year.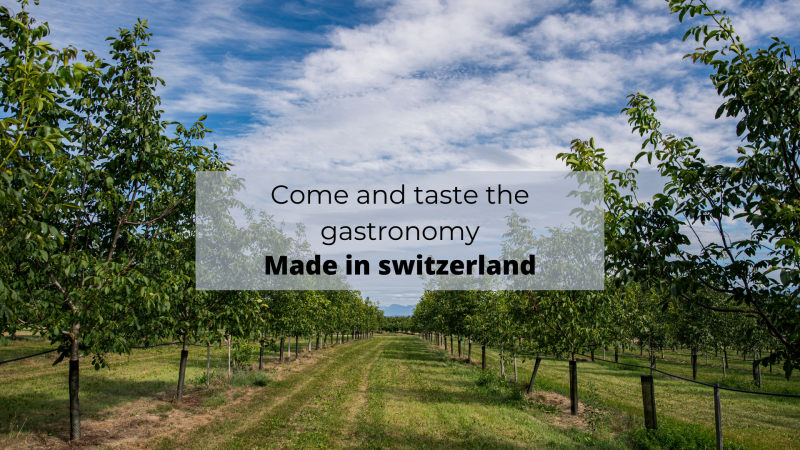 The House of Walnuts
In 2012, 50 walnut trees were planted behind the mill. From spring 2022, the Maison de la Noix will invite individuals and groups to a gourmet stop in its new restaurant space, where authentic flavors will amaze the most delicate palates.
A little history ...

The history of the Moulin de Sévery goes back to 1228, the date of the first written trace referring to it. Since 1810, six generations of the Bovey family, and recently the seventh, have succeeded each other at the head of the Mill.
Since 2003, the Moulin de Sévery has been officially registered on the list of the General Protection of Historical Monuments of the Canton of Vaud. The same year, the Walnut Festival was launched to revive the century-old tradition.
In 2008, the Mill was listed as a Swiss culinary heritage site, then as a Vaudois heritage site.
In 2012, the production of walnut oil was listed as a World Heritage Site in Vaud according to UNESCO regulations.
Find all the information about the Grands Sites du Goût
on their website
.
Coming soon...
packages on the theme of the Great Swiss Sites of Taste. Don't hesitate to subscribe to our newsletter to be informed of their release !