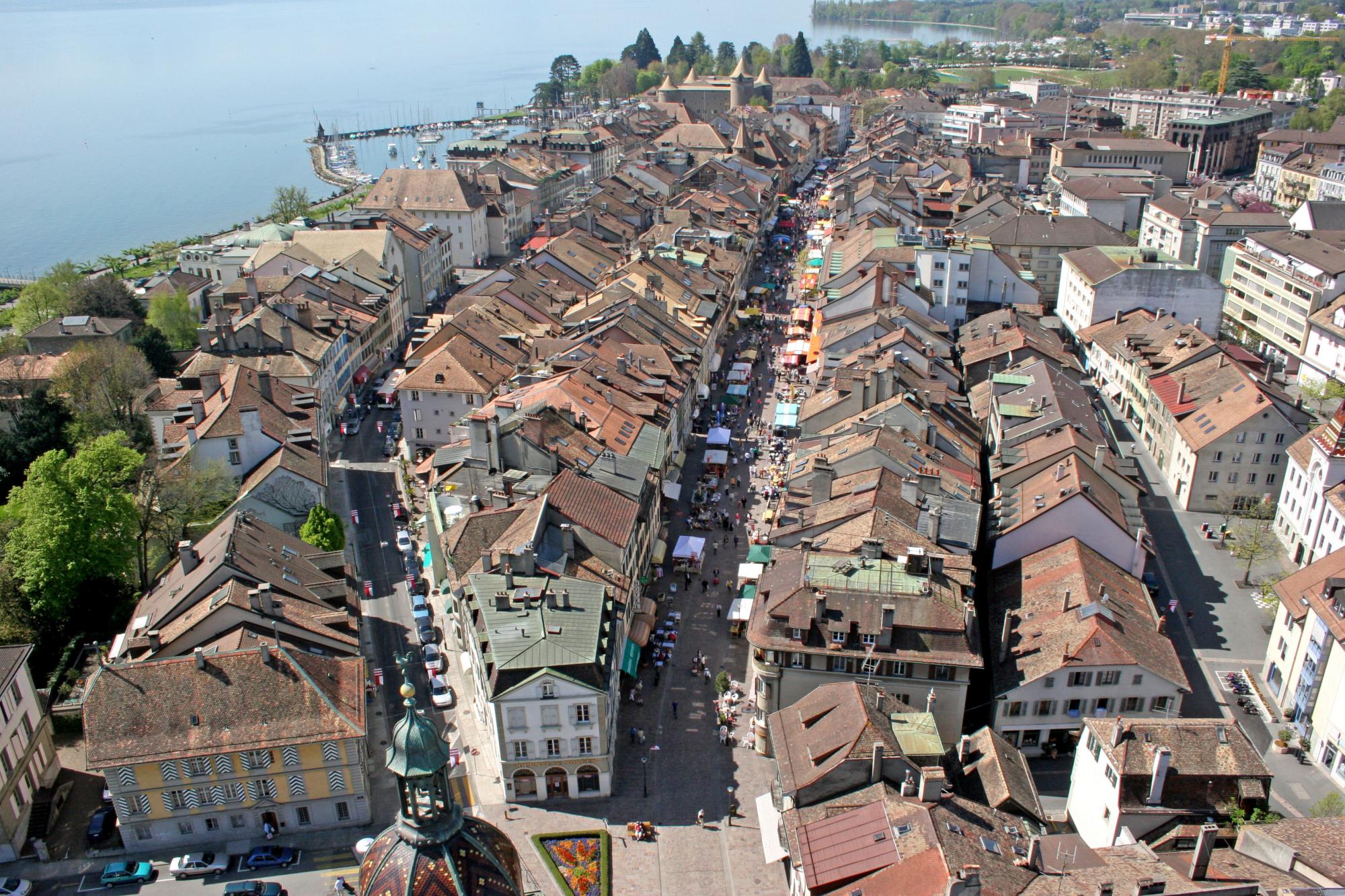 Morges
The city of Morges, famous for its flower displays, benefits from a privileged situation on the shores of Lake Geneva, facing the majestic Mont Blanc. Morges and its castle live to the rhythm of flowers throughout the year, especially in spring on the occasion of the Tulip Festival or in summer with the Dahlia Quay.
Its 15,000 inhabitants enjoy a pedestrian zone on the main street in the centre of the Old Town, which is home to lively open-air markets and shops. The restaurants here serve the wines from canton Vaud's largest appellation area: Morges AOC.

The city of Morges was founded in 1286 by Louis of Savoie. Its picturesque old port, which today is home to pleasure craft, was the largest merchant port on Lake Geneva in the 17th century.

The Chateau de Morges dominates the Grand Rue and the port. It is home to the Vaud Military and Artillery Museum, the Swiss Historical Figurines Museum and the Gendarmerie Museum. Its architectural style is carré savoyard and it served as the Savoie court's residence, then as the residence for the Bern Bailiff starting in 1536, until the Vaud revolution of 1798.

The city's annual Tulip Festival celebrates the return of spring with more than 120,000 tulips in beds remarkable for their colour, in the 30,000m2 of the Parc de l'Indépendance.

Summer sees the Dahlia Festival in bloom along the shoreline in Morges.