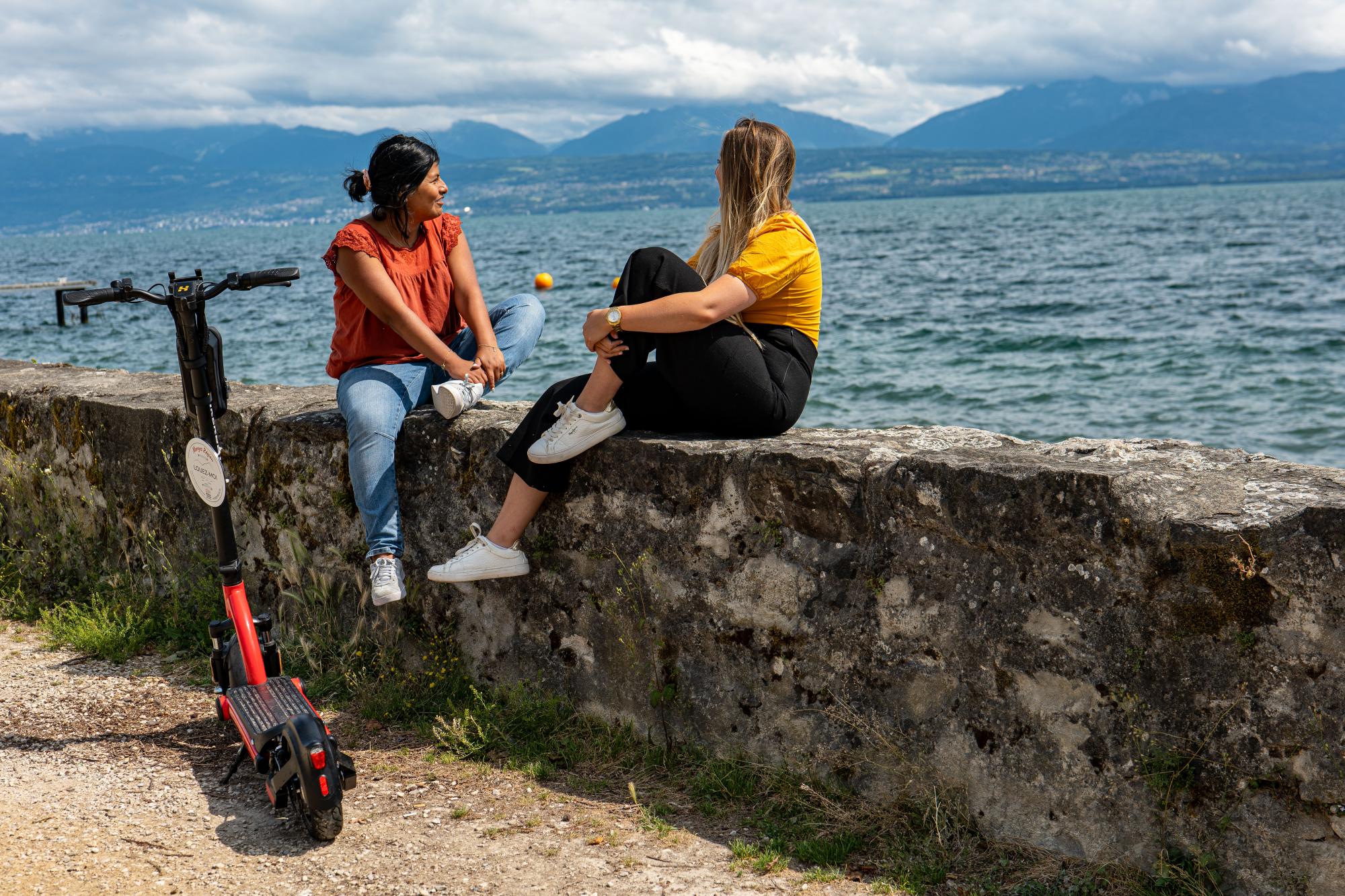 Rental of electric scooters
To take the time to discover all the corners of the region in an original way, it is possible to go on an adventure on two wheels! Available at various points in the district, electric scooter rentals allow you to enjoy the scenery, meet local artists and artisans and immerse oneself in the cultural heritage.
Rental, rates and conditions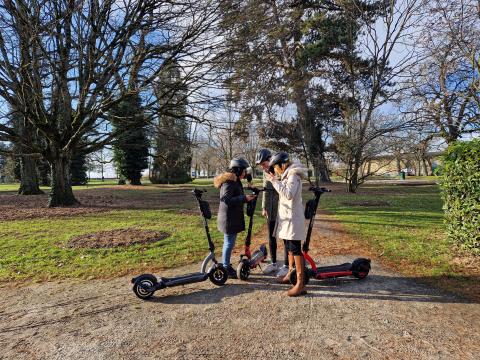 Rental of electric scooters
With their autonomy of about 30 kilometers, these scooters make it easy to discover the region freely, since it is possible to choose the rental duration. The user is required to respect the general conditions and regulations, as outlined by the rental company. Helmet, lock, bag, all the equipment is available on site and is included in the price. One hour rentals can also be done online!
Rates according to the duration of the rental
1 hour : CHF 10.00
2 hours : CHF 15.00
4 hours : CHF 25.00
Additional battery rental (subject to availability): CHF 15.00
More than 4 hours: on request
Conditions, regulations and best practices
Rentals of electric scooters are possible from 16 years old (or 14 years old on presentation of a valid moped license).
As a guarantee, the renter reserves the right to keep the user's identity card throughout the rental period.
Wearing a helmet is not mandatory but highly recommended (included in the rental), headlights are mandatory.
The circulation is done only on pavements and cycle tracks and not on the sidewalks.
In order to rent a scooter from Morges Région Tourisme and/or their partners, the user must read and accept the following conditions.
Rental points and contacts
Morges Région Tourisme - 4 electric scooters
Adress

Rue du Château 2
1110 Morges
Château de La Sarraz - 2 electric scooters
Adress

Le Château 1
1315 La Sarraz
Point I Aubonne - 2 electric scooters
Adress

Place de l'Ancienne Gare
1170 Aubonne
Point I de Saint-Prex - 2 electric scooters
Adress

Rue de l'Horloge
1162 Saint-Prex