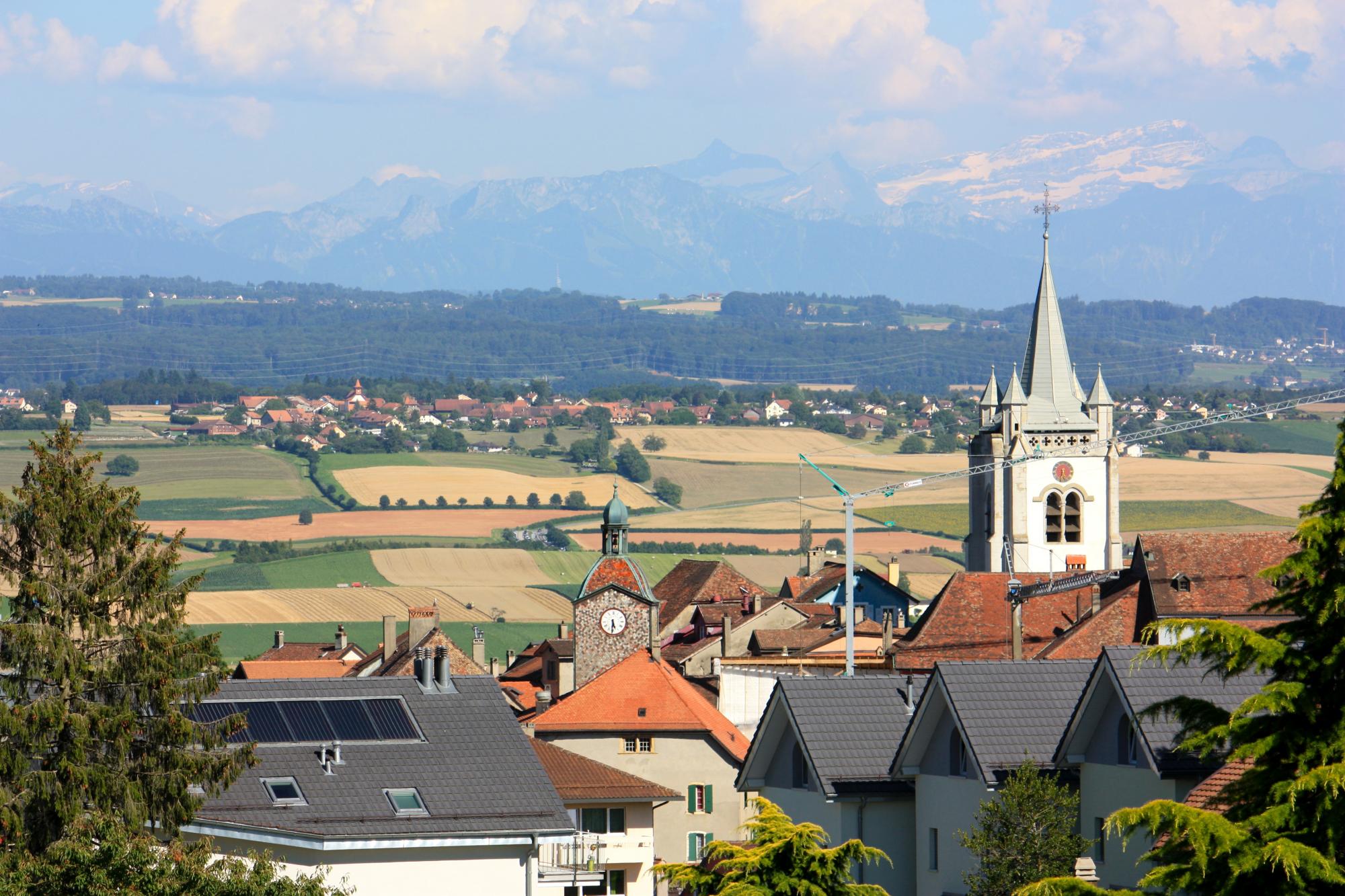 Cossonay
The old town, the charming alleys, the centenarian funicular as well as the Protestant church make the town that charming.
The town of Cossonay is situated at the ridge of a plateau about 130 metres above the valley of the Venoge river. The Venoge river means a lot to the inhabitants of Vaud – in 1954 it was eternalised by the famous poet and chansonnier Jean Villars-Gilles.

From far away one can spot the tower of the Protestant church that overtops the old town. The alleys of the old town invite the visitors for a stroll. A funicular, which was constructed in 1897, connects Cossonay town to Penthalaz-Cossonay train station.

In Cossonay there is also a nature protection area, called Etang du Sépey. Etang du Sépey is a hatchery for amphibians of national importance. Accommodating 14 of the 18 species of amphibians that are recorded in Switzerland, it is one of Switzerland's richest protection areas.