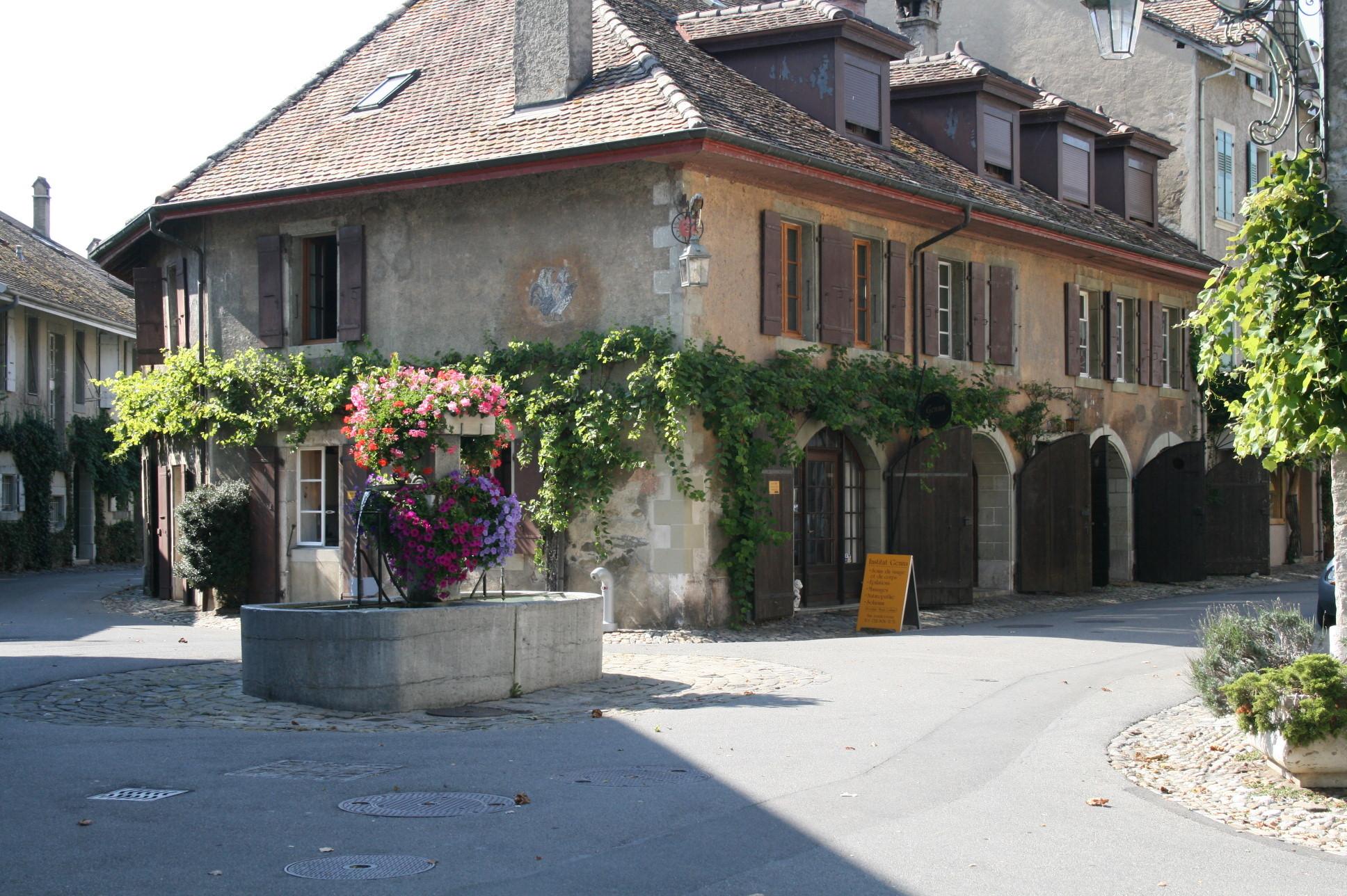 Saint-Prex, peaceful village at the lake shore
The picturesque and medieval village of St-Prex is built on a triangular peninsula.
Saint-Prex is a charming village that stretches along Lake Geneva, just next to Morges. Recognizable by its emblematic Clock Tower, which proudly adorns the entrance to the village, Saint-Prex is a medieval village with indescribable charm.

The village, founded in 1234 under the order of the Diocese of Lausanne, still retains many vestiges of the past, such as magnificent fountains and various wrought iron signs that delight tourists in search of authenticity.

Many activities are at your disposal such as beaches. The Bain des Dames beach, for example, offers absolute peace and quiet and a magnificent view of the lake. Like a small cove, it will satisfy bathers looking for peace and relaxation. Other beaches such as Chauchy beach and Coulet beach offer playgrounds for children. The perfect solution to allow parents and children to relax together.

Many other activities are available to visitors, such as the many churches in the village that offer a breathtaking view of Lake Geneva, the cultural and sports centre, the shows, the library, the Etang de Cherrat and the Ruisseau du Boiron with its educational trail. Nature lovers will be delighted by the various trails that start from Saint-Prex, the Sentier du lac, the Sentier de la Truite and the Sentier du Patrimoine (marked red and white). For the most epicureans, the markets of the Old Town await you.

The village also has a website and an application, allowing you to benefit from all the desired information in one click. You will also quickly find the programme of activities and events in the region.