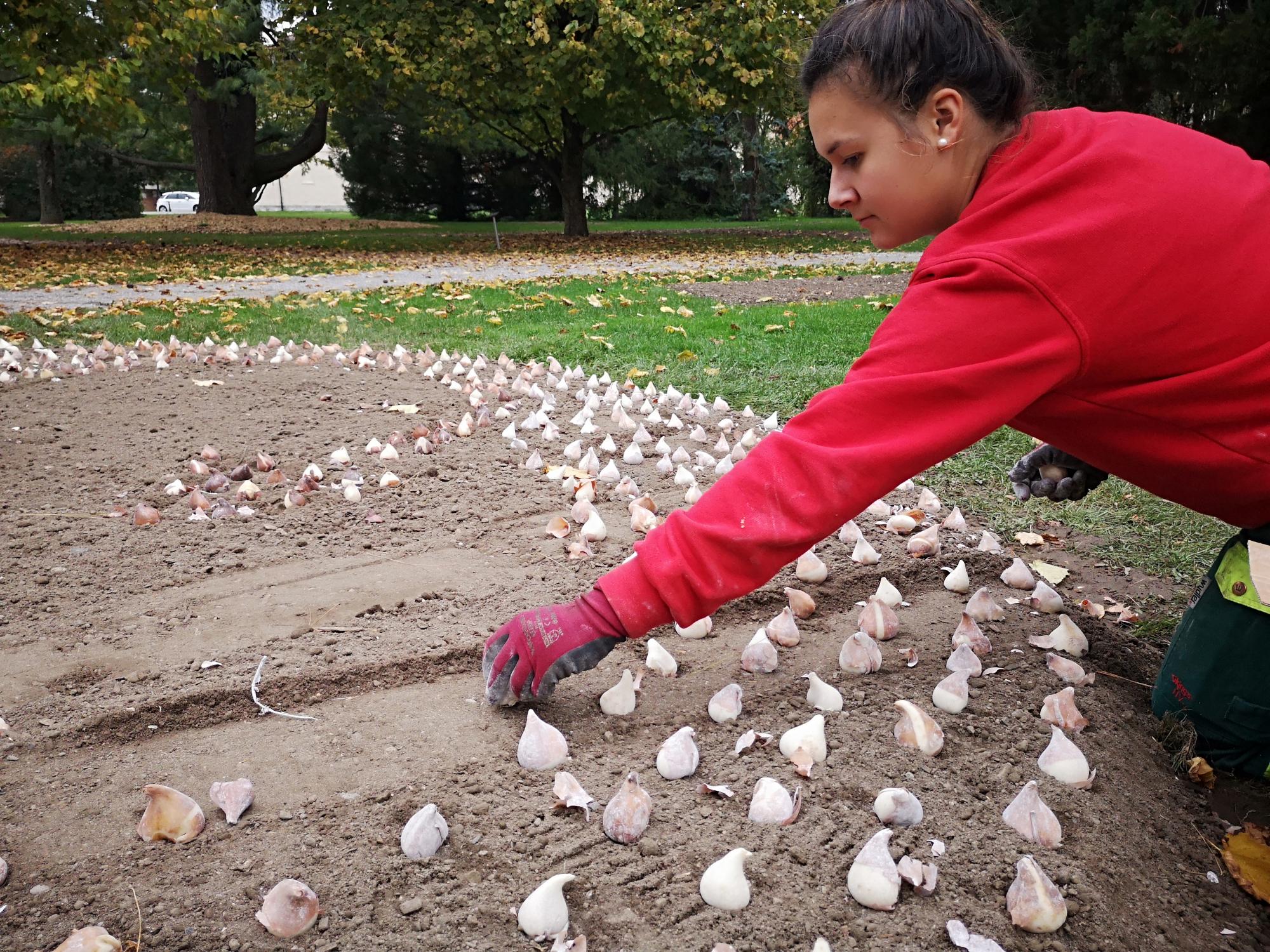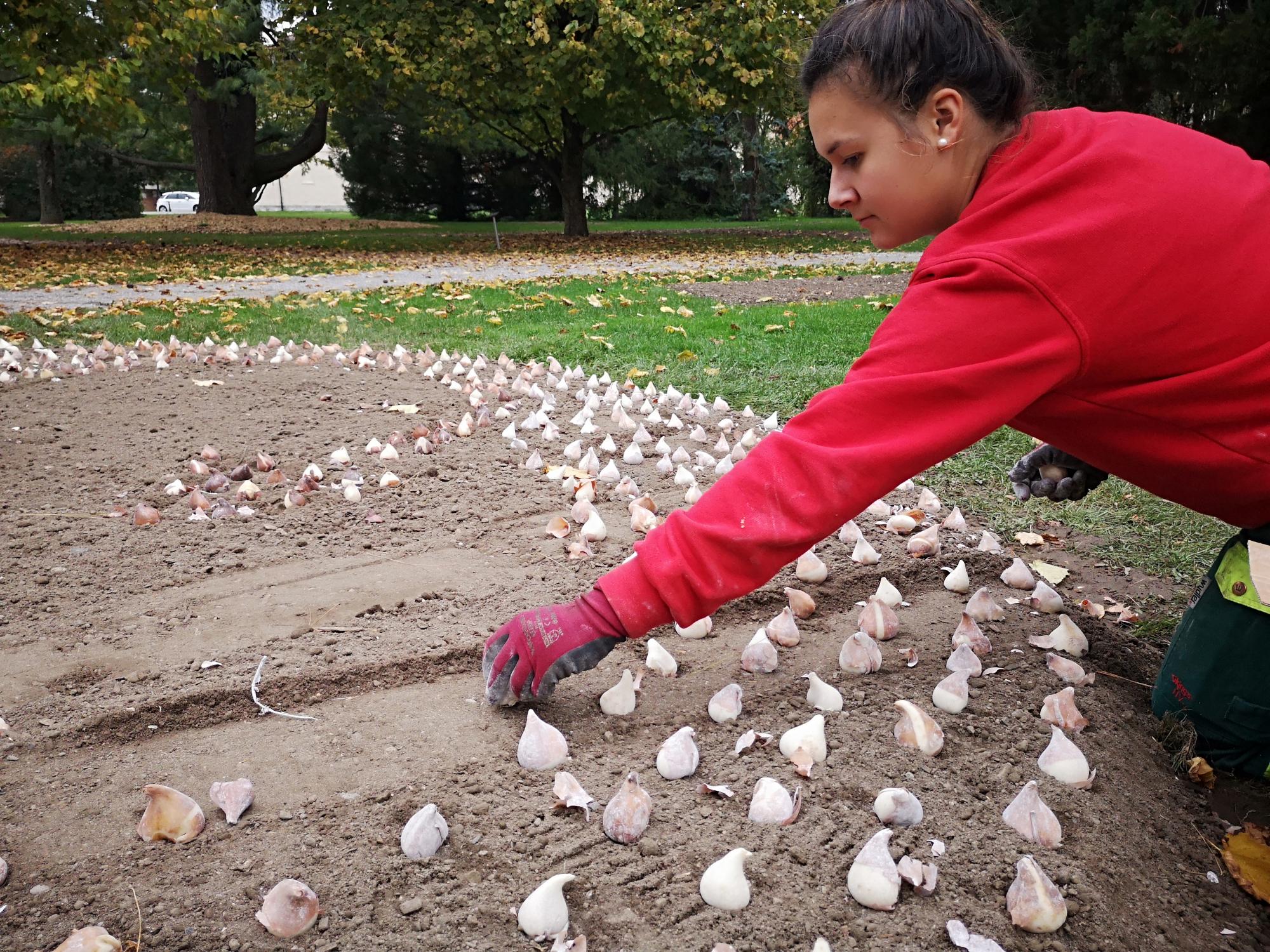 Description
Description - Tulip bulbs planting
Discover how the bulbs of the Tulip Festival are planted.
January of the previous year at the Tulip Festival: the gardeners of the City of Morges draw the plans of the beds between January and March, taking into account the flowering period of the varieties present in the same bed, so that it is homogeneous and successful.

Flower bed design competition: as part of a course during their 2nd year, the landscape gardening, floriculture and nursery apprentices at the Morges Vocational Training Centre must each design a tulip flower bed. Of the 100 apprentice designs, a jury will select four which will then be planted in the Parc de l'Indépendance with the other beds. Two beds were designed and planted by young people from Le Repuis and two by employees of the Lavigny garden workshop, two associations for young people with difficulties or disabilities.

April, during the festival: the City's employees study the flower beds to see if the compositions and assemblages they have created are a success or not. Every year, around 200 new varieties are chosen to present new flowers to visitors.

October, after the festival: the city's gardeners start planting the tulip bulbs. First, they lay out the beds according to the plans. Then they remove the grass and plough the soil, and level out the beds. The bulbs are first placed on the mound of soil with the future stem facing upwards and then buried to a depth of about three times the size of the bulb. Schools come to help the planters during the planting of the bulbs, in order to discover this fascinating job.
Media
Media - Tulip bulbs planting