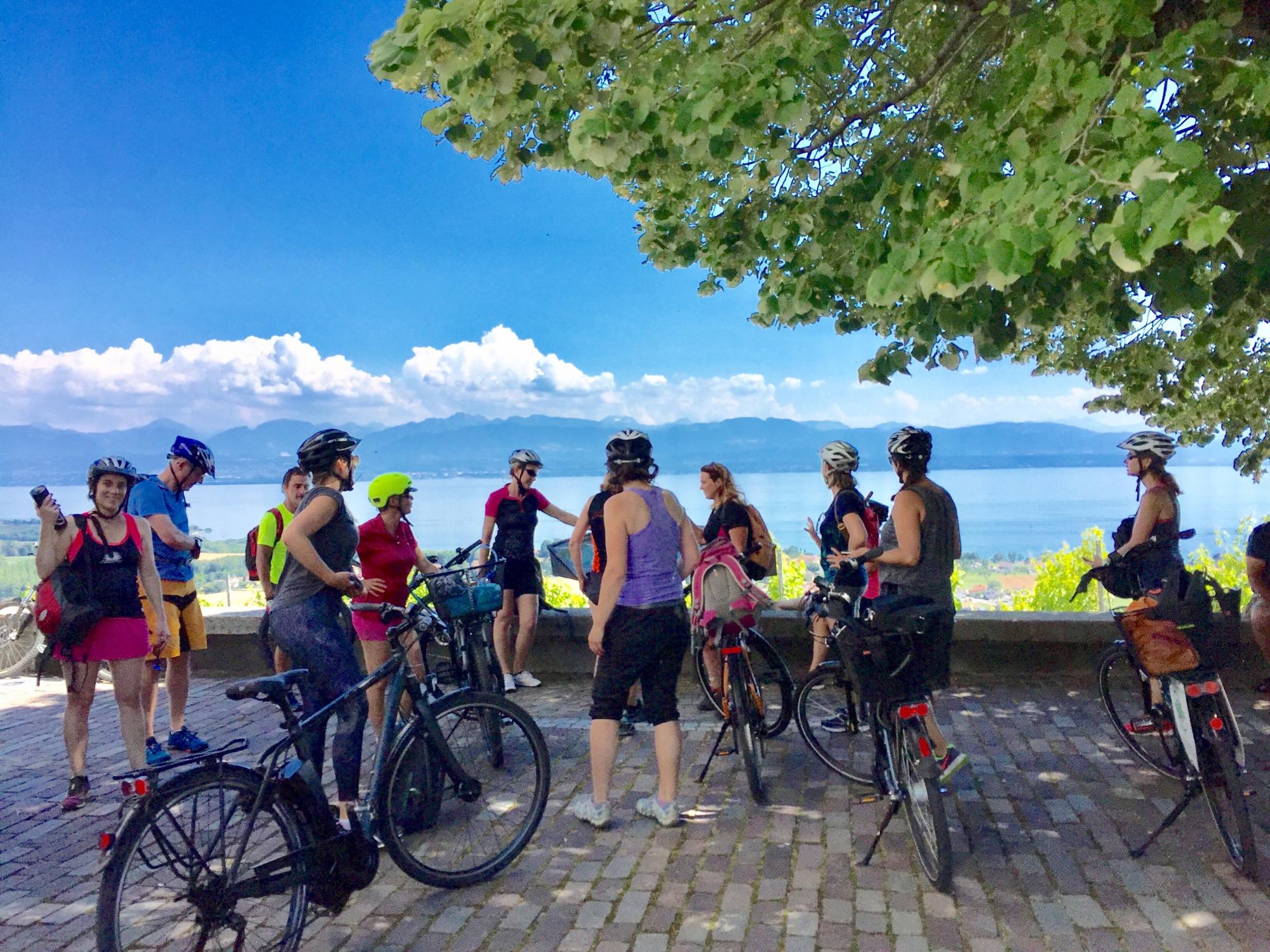 CycloSwissTour - Group Bike Tour
On this page, you'll find suggestions for cycling excursions for groups.
Are you a group looking to explore our region authentically through cycling together?
Discover the enchanting shores of Lake Geneva and the grandiose La Côte vineyards. Pass through the sublime Jura Vaudois Regional Nature Park, with its delightful forests of fir trees and the picturesque Marchairuz and Mollendruz passes. Follow the memorable paths that lead to the beautiful Lac de Joux, where the world of luxury watch-making will add a touch of elegance.
Take a slow pace on a saddle, while enjoying every moment, or go for a sportier space in search of breathtaking panoramas. Follow an à la carte route until you reach a warm welcome at a bike-friendly hotel for a break, where services are offered for cyclists, between the charming regions of Nyon, Morges and the Vallée de Joux.
Nyon and Morges are, to put it succinctly, veritable Swiss gems, where the quality of life has been uplifted to an art de vivre. An exquisite experience awaits you in these captivating regions that offer wine-making expertise, a wealth of cultural treasures, green landscapes and gastronomic delicacies.
Finally, treat yourself to a getaway in the heart of the Vallée de Joux, where lush green landscapes and nature reign supreme. This natural and authentic region promises an unforgettable adventure, ideal for lovers of beauty and authenticity. And don't forget to delve into the fascinating world of luxury watch-making which takes pride of place here.
You would like a detailed offer! Please contact RUBIS EVENTS regarding this matter.
See all the program options below: