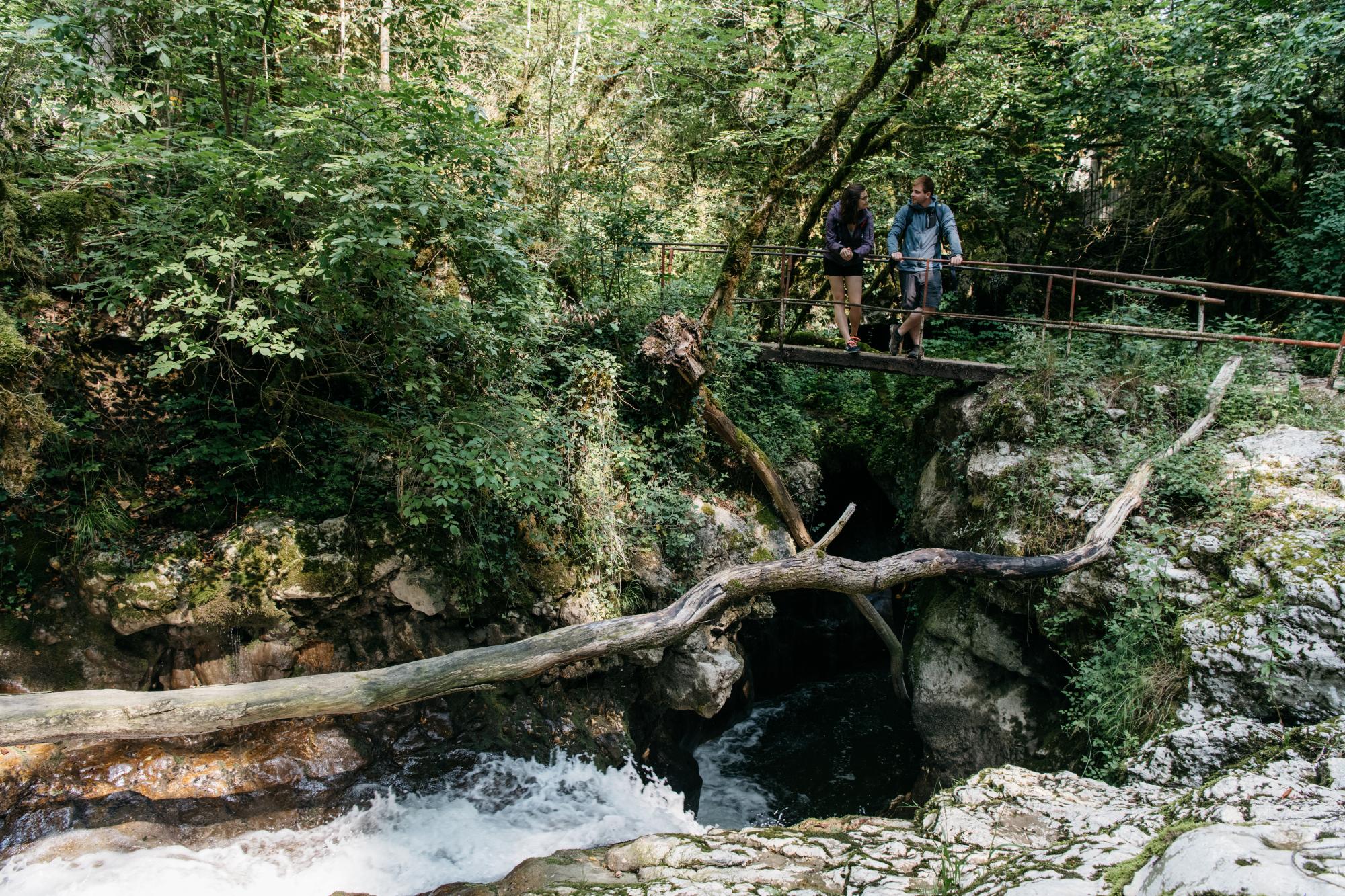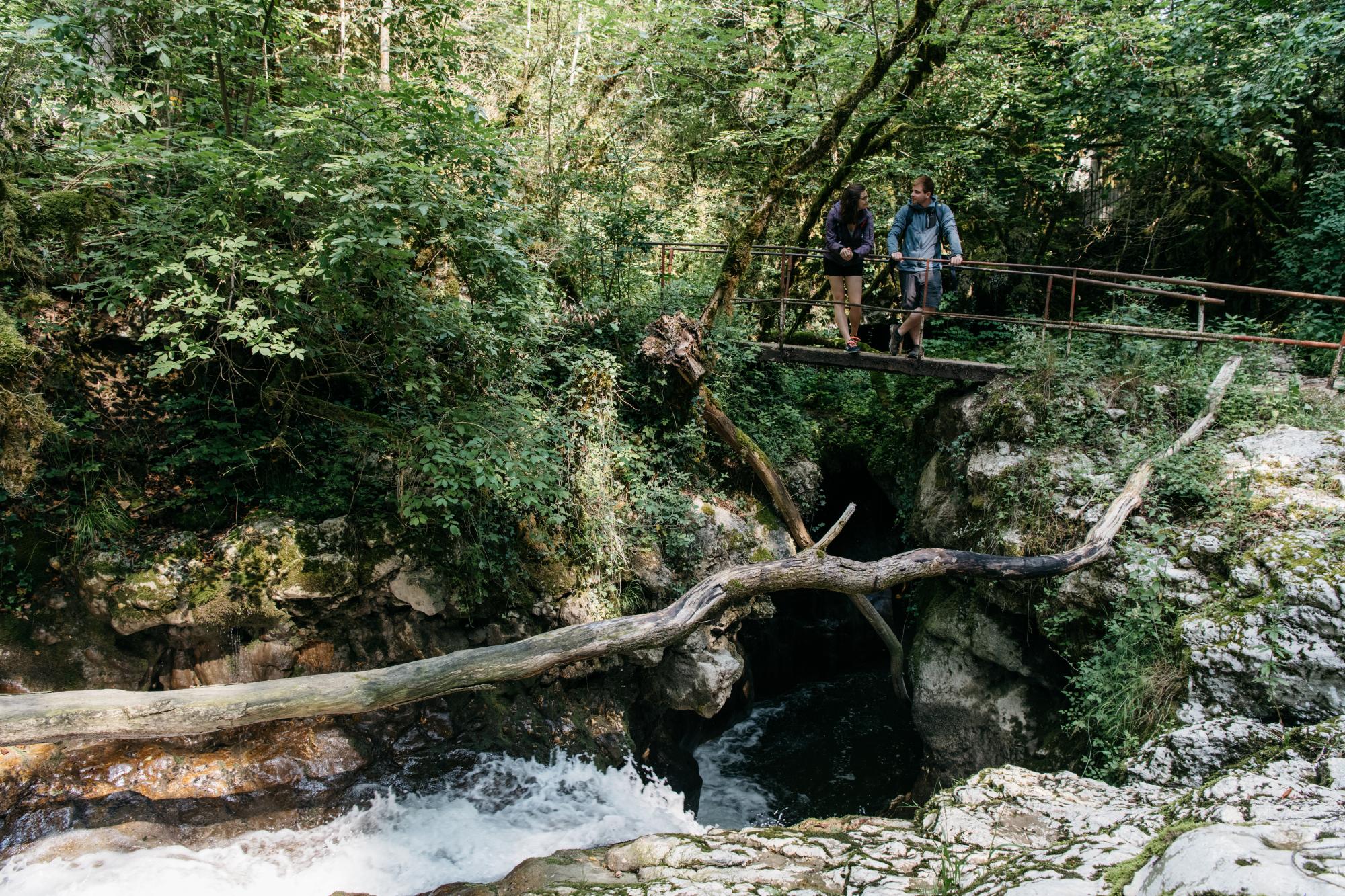 Description
Description - Tine de Conflens
The Tine de Conflens is an impressive waterfall, where the Venoge and the Veyron meet in a beautiful rocky place.
The tumultuous waters of the Veyron and the Venoge have shaped canyons in the limestone rock of the Tine de Conflens. Beautiful waterfalls are visible. The Helvetians, contemporaries of the Romans, erected there a "chatelard", a fortified camp, of which the vestiges of the enclosure remain. A sign-posted path allows access to the bottom of the gorges where you can admire perfect "torrential pots" that "play" with the course of the water.
Let us note finally that the word Tine means Barrel and Conflens comes from the word confluence.

Visitors have several possibilities to reach the Tine de Conflens:

SBB train: stop at Gare de La Sarraz station, then walk to the Tine - approx. 40 minutes on foot
MBC bus n°760: stop Ferreyres La Tine, then walk to La Tine - approx. 20 minutes on foot (everyday)

Limited parking facilities
For visitors who do not have the possibility to take public transport; the car park of the Sarraz sports centre is to be preferred. It is about 25 minutes walk from the Tine de Conflens. Alternatively, there is a communal car park at Les Vignettes opposite the SBB railway station.
Media
Media - Tine de Conflens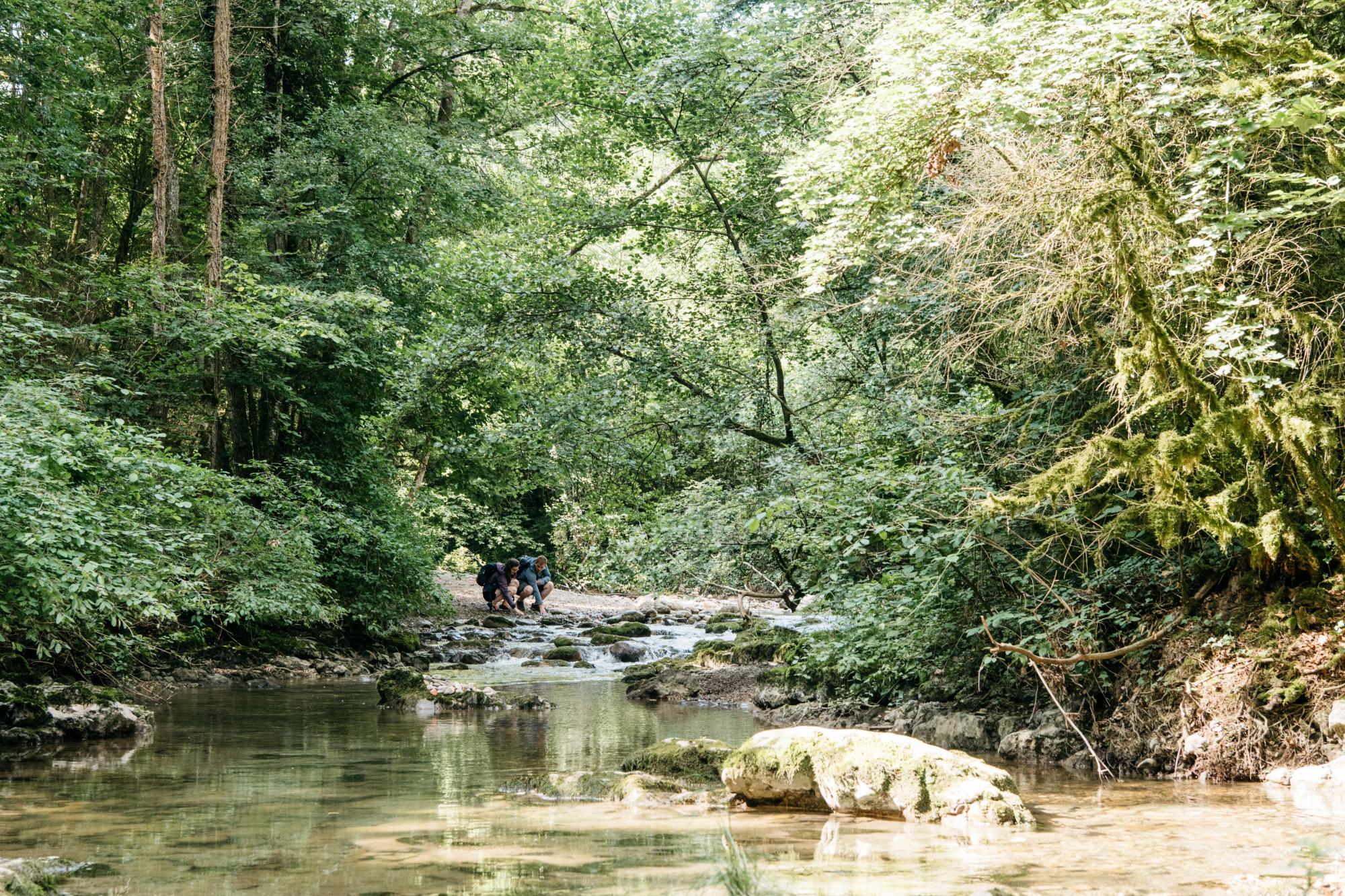 Access
Access - Tine de Conflens
Practical information
Access beyond the platform at the end of the marked path (platform bounded by cables) is not allowed. Given the significant risk of falling rocks and flood hazards in this sector, the Municipality declines any responsibility about anyone who ventures into unsecured areas.
General information
Duration of the visit

30 minutes