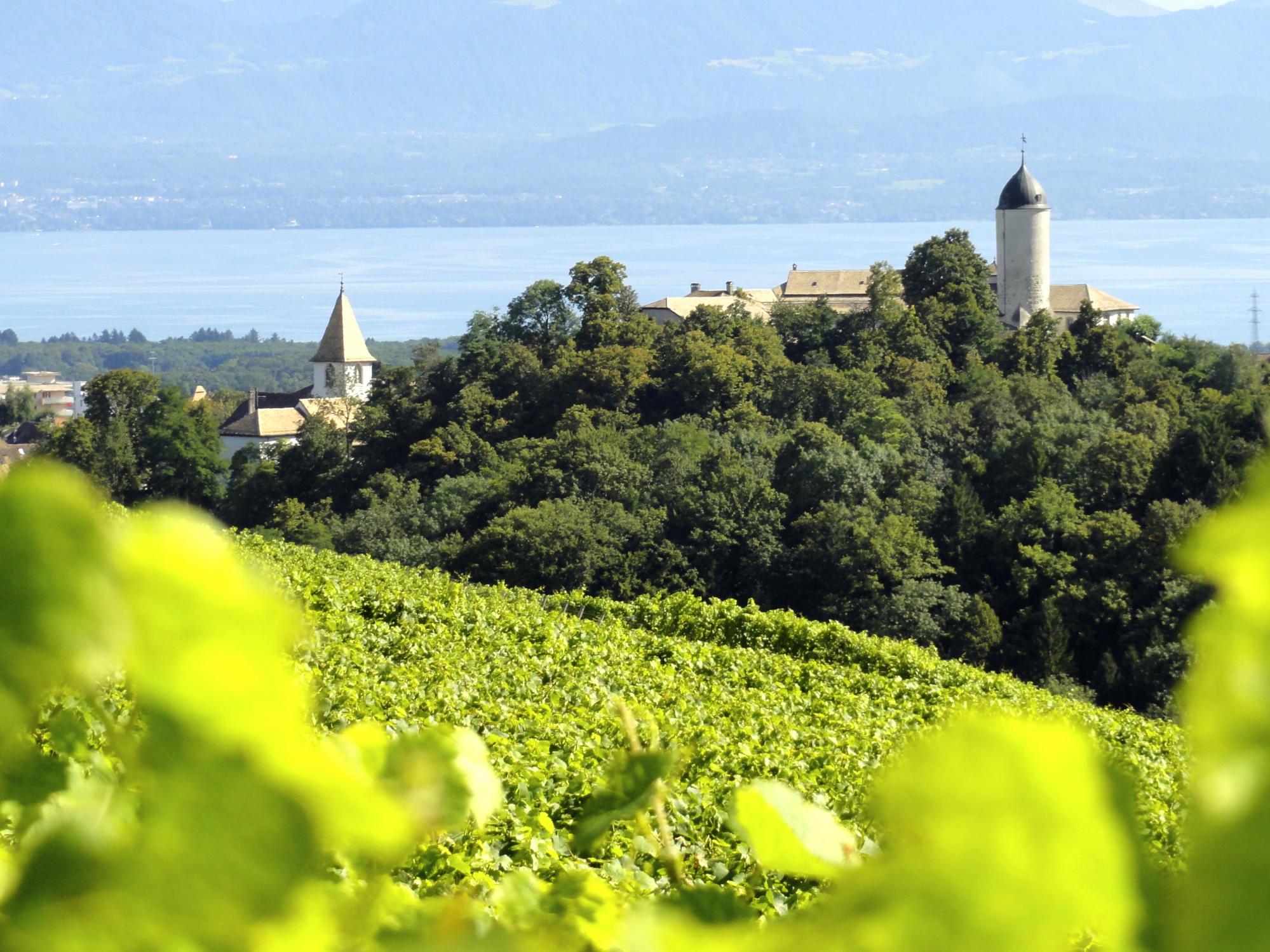 Aubonne, between vineyard and countryside
Aubonne is recognisable by its famous round white tower overlooking the vineyards. Throughout this village, visitors discover the magnificent narrow streets and historic buildings in a warm and lively atmosphere.
The medieval castle with its famous round white tower, built in the 13th century (1236-42), dominates the village of Aubonne, the vineyards and the lake. The picturesque terraced houses, the narrow streets and the inner courtyard of the castle (built in 1670 and designed by Tavernier after his travels in the Orient) are all worth seeing on foot.

The history of Aubonne is explained in the attached document.

The Swiss cultural assets of national importance to be discovered in Aubonne are: the castle, the town hall and Grenette, the powder factory of La Vaux, the house of Aspre and its orangery and the manor and riding school of Bougy-St-Martin.

Close to Aubonne are the Signal de Bougy Park and the Arboretum. The Signal de Bougy is a leisure and relaxation park in an idyllic setting overlooking Lake Geneva and the vineyards of La Côte. Next door, the Adventure Park offers tree courses for adventurers and sportsmen of all ages (from 4 years old). The Arboretum du Vallon de l'Aubonne presents in a park a collection of more than 3,000 varieties of trees and shrubs from all continents that can be acclimatised to our region. There are several walks to discover on your own, with your family or in a group.

The tourist information point on the Place de l'Ancienne Gare offers local products and a wealth of tourist information about the region.